INSPIRED INNOVATION AT A HIGHER ELEVATION
The economic landscape of Northern Arizona is as diverse as its scenery.
Our area ranges from the towering, tree-filled heights of the San Francisco Peaks to the broad, arid expanses of the Painted Desert. We have lakes, forests, ancient ruins and modern architecture.
Similarly, our economic centers range from the microbe to the stars. Major commercial and industry sectors include: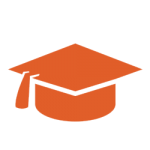 Education
Home to Northern Arizona University, one of the three public universities in Arizona. The school offers more than 140 Bachelor, 68 Master's, and 17 doctoral degrees and has particularly strong schools in engineering, the natural sciences, forestry and business. It is a leader in research leading to practical product creation and commercialization. In addition to the main campus in Flagstaff, the university has 36 satellite campuses throughout Arizona.
Healthcare
Northern Arizona Healthcare runs major hospitals and medical centers in Flagstaff, Winslow and the Verde Valley. Additionally, Northern Arizona is a hub of bioscience innovations with companies and non-profits such as W.L. Gore, TGen North, Machine Solutions and SenesTech.
Manufacturing
Our vibrant manufacturing sectors includes clean, modern factories producing food products for humans and pets (Joy Cone, Pepsi Bottling Co. of Flagstaff, Nestle Purina Pet Care, ReddyIce); medical devices and accessories (W.L. Gore, Machine Solutions, Prent); paper products (SCA Tissue); and aerospace/defense components (Novakinetics Aerosystems, Kinetic Defense).
Astronomy
Northern Arizona is home to Lowell Observatory, one of the oldest observatories in the United State, as well as the and the U.S. Naval Observatory Flagstaff Station.
Digital
Featuring the high-speed connectivity of a 1GB community and surrounded by some of the most stunning vistas in the country, the greater Flagstaff metropolitan area is quickly becoming a mecca for digital entrepreneurs including IT specialists, website designers and app developers.
Tourism
The Northern Arizona region draws countless tourists each year. In addition to the millions of out of state visitors to the Grand Canyon and other destinations, there is healthy in-state tourism as well, as those living in Phoenix and Flagstaff travel north for cooler temps in the summer and skiing/snowplay in the winter.
Tax Abatements & Incentives: A wide variety of tax abatements and incentives are available at the state and local levels. For details, please contact ECONA President & CEO John Stigmon at (928) 707-7528 / John.Stigmon@econa-az.com.
To learn more about available commercial and industrial space in Flagstaff, click here.
Highways
Flagstaff is the crossroads of two major Interstates – the east/west I-40 and I-17, which begins at Flagstaff and ends 145 miles to the south in Phoenix.
Airports
The major airport in the region is Flagstaff (Pulliam) Airport, which provides air service to Phoenix via American Airlines.
Trains
The region has close proximity to the West Coast via BNSF Trancon and between 80 and 120 freight trains pass through the region each day. Passenger rail service is available through Amtrak.
Bus
The Northern Arizona Intergovernmental Public Transportation Authority, named America's best transit system in 2013, runs a fixed bus route system within Flagstaff and vanpool services for commuters traveling to and from Flagstaff.
Top Employers in Northern Arizona
(and number of employees)
Northern Arizona University (2,815)

Flagstaff Medical Center (2,350)

W.L. Gore & Associates (2,000)

Flagstaff Unified School District (1,385)

Coconino County (1,200)

City of Flagstaff (989)

Walmart (630)
BNSF (600)
Navajo Nation Gaming (514)
Grand Canyon Railway (421)
Nestle Purina PetCare (305)
Coconino Community College (300)
North Country Healthcare (275)
Little America Hotel (275)
SCA Tissue (224)
The Guidance Center (210)
US Forest Service (200)
Hozhoni Foundation (170)
Peaks Senior Living Center (140)
Joy Cone (133)
Pepsi- Cola Bottling (120)
Doubletree Hilton (120)
IML Containers (100)
Schuff Steel (99)