Education in Northern Arizona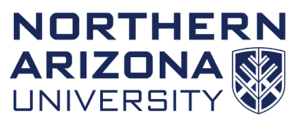 Explore  Northern Arizona University
For more videos in this series, including features on NAU's College of Arts & Letters, the W.A. Franke College of Business, and the College of Engineering, Forestry and Natural Sciences, click here.
As a university city, Flagstaff's population is considerably more educated than the U.S. average, with close to 90 percent of the population having a high school diploma, about 10 percentage points above the national average, and 40 percent of residents attaining a bachelor's degree or higher, compared to 25 percent nationwide.
Northern Arizona University (NAU) opened its doors in 1899 with 23 students, one professor, and two copies of Webster's International Dictionary bound in sheepskin. Since those humble beginnings, NAU has grown into a university offering more than 150 distinctive degrees and has become the center for research and development in Northern Arizona.
Many of its programs are nationally and regionally renowned, including those in: forestry, engineering, education, physical therapy, hotel and restaurant management, environmental sustainability, and applied linguistics. The university also recently announced it will be opening a School of Informatics, Computing and Cyber Systems to focus on many of the challenges facing 21st century computing, including cybersecurity, reconfigurable systems, data mining and more. The effort represents a significant hiring initiative for tenure and tenure-track faculty positions, ultimately resulting in about 50 research and faculty posts.
NAU has a total enrollment of about 29,000, with about two-thirds of the students attending the university's main campus in Flagstaff. Another 5,000 attend online and the balance participate through 24 other campuses around the state.
Northern Arizona University has been recognized for its leadership and excellence in a number of areas:
In its 2015 Best Colleges rankings, U.S. News & World Report recognized the university's undergraduate programs in business and engineering. In its Best Grad School rankings, the same publication recognized NAU's graduate programs in biological science, business, education, nursing, physical therapy, and speech-language pathology.

Northern Arizona University ranked first on Best College Reviews' 2015 list of the 25 Best Online Colleges.

In 2015, The W. A. Franke College of Business ranked 4th in the nation for veteran students according to Military Times.

Explore Coconino Community College
Coconino Community College offers dozens of associate degrees and certificate programs ranging from anthropology to web design. For a complete list, check here.
Coconino Community College (CCC) provides affordable tuition and a wide variety of certificates and degrees including career/technical programs with more than 60 certificate programs and two-year associate degrees in various fields including nursing, fire science, law enforcement and business.
CCC is ranked among the top 50 community colleges in the U.S., according to education website, thebestschools.org, which cites factors such as learning outcomes and student support. CNN Money has ranked CCC as No. 25 in its listing of the best community college values.
The award-winning CCC2NAU  program has become a state and national model for transitioning community college students to a four-year university. The program has served more than 1,700 students and provides an innovative way to smooth a student's path toward a bachelor's degree with tailored advisement, institutional collaboration, and access to amenities at NAU.